Have you been planning to Visit Andaman Nicobar Islands, for your Vacation to have the most memorable Island Trips..? Then you are at the right place, the Andaman Islands located in the Bay of Bengal in the Indian Sea is a Unique Holiday Destination in India. And now has been marked as India's Best Beach destination in 2022. Andaman Islands Offers a wide range of Jaw Dropping Sightseeing's and Unforgettable Adventures in the Islands. One of the Best Adventure in the Islands are SCUBA DIVING, UNDERWATER WALK, PARASAILING & many more. if you are planning to Visit Andaman, Then here are a few tips for you.
Have a Research of Places to Explore
It is important to always have a look back on where you are traveling and what are the necessary stuffs to keep in Mind while traveling to unknown destinations. Since Andaman and Nicobar is a Union Territory of India, It is under certain restrictions and Guidelines to be followed during your travel to the Andaman. Visit the Andaman Nicobar Quick Guide for Your Reference and the find a travel service provider in the Island. Since exploring Andaman without a Travel guide is quite difficult due to network connectivity issues in the Island. GPS will not be a assistance in the island for sightseeing's and tour. Check out the list of places to explore in the Andaman.
There are a lot of Mandatory stuffs to be considered when you are on your voyage to the Andaman. Some Factors which has to be kept in minds are:
The duration of stay to cover most of the places.
Choice of Hotels to save your earnings.
Places you wanted to explore under your budget
Best way to reach Andaman.
Its not that easy as other destination to pack your bag and go, This is an Island destination and sometimes you may feel lost. It is always suggested to take a travel guide for a smooth travel fiesta to the Andaman.
Look For Available Resources in the Island
Check out for the available resources in the Island which helps you travel with ease. Finding a Right vehicle for a trip is one important stuff in the island for sightseeing, right Cruise for Inter Island Transfers like a trip to Havelock or Neil Island. Check for Entry Permits to various spots before visits since those are mandatory to have a visit to such restricted places.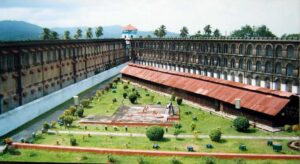 Vehicles for Sightseeing
Entry Permits to Sightseeing Spots
Know About Cruise and timing
Sightseeing Spot timing and visit duration
Hotels to stay
Some Mandatory stuffs to Carry
Valid Photo ID Card – Since you are traveling to Andaman Archipelago, It is mandatory to have a Valid photo ID card with you.
Passport – Required for those are Non-Indians traveling from Abroad.
Contact Information – Get your booking done with travel service provider and Keep alternate contact info of them for any assistance in the island.
Over Packed Luggage –   Avoid Carrying to much of stuffs with you while traveling to Andaman, Since it is a Island and transfers from one Island to other will be difficult with more "Bag Packs".
Things to Avoid While on Tour in the Andaman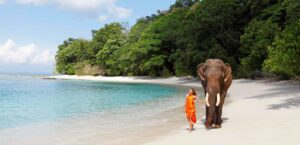 Do not travel to Restricted areas without having a valid photo ID Card with you.
Do not go to beaches without having a proper instructions, you may get hurt by sea waves and the pull by it.
Do not Click photos or Videos without having a permission, you device might be ceased.
Avoid having alcohols near to beaches or any public zone in the Island, you may be fined, Since it is "Strictly Prohibited"
Do not go for swimming by yourself without a prior knowledge of the sea water. Andaman Island is in a Open Sea.
Do not visit places by yourself which has been warned with a sign board, Having Crocodiles Restricted Area.
Do not Carry elements from the sea shore like, Pebbles, Shiny Stone, Corals etc. Since it is not allowed, and you will be caught on Airport checking's.
Quick Guide
Its is Always advisable to book your flights 30 days prior to Travel, Since this is an Island Destination with limited Hotels and Services and there are 10,000+ travelers every month Visiting the Island.
Traveling by yourself is actually a smart choice, But Avoiding that for Andaman is the best option, Since this is a Island and you may find it difficult to get vehicle hired , Entry permits, Cruise Tickets to Havelock or Neil Islands etc., or get a free minded holiday.
Plan your trip 30 days prior with the local travel service provider for a hassle free memorable holiday and Explore the Andaman with ease.